Description
Cricket Powder – UK, EU, and worldwide delivery. High in protein and low in fat. Made from premium Acheta domestica Sp crickets and packed in hygienic foil packaging. One of the highest protein cricket powders available today!
Looking for an unusual and unique way to fuel your high protein diet? Nature has the answer with this nourishing flour made entirely from ground crickets. To most, eating crickets may appear to have a high 'yuk' factor but you won't spot any of the distinctive characteristics of our chirruping chums in this flour.
Our crickets are raised commercially at GAP certified farms, fed a specifically developed plant-based, non-GMO ingredient diet and are raised in clean and hygienic conditions. Containing no preservatives, artificial colours or flavours, this low-fat powder has many nutritional benefits. Packed with vitamin B12 and iron, rich in protein, and high in fiber, it can be used to produce energy bars, snacks and much more.
The cricket powder is produced at our HACCP, BRC certified factory where the crickets are cleaned, processed and packed ready to be shipped off to you in handy foil tubs. Every 100 grams (0.22 pounds) of cricket powder contains approximately 1,112 of our premium Acheta Domestica crickets!
Who knew that Pinocchio's wise little sidekick could be so tasty and nutritious? For the details:
Our cricket powder is tested by ALS Global.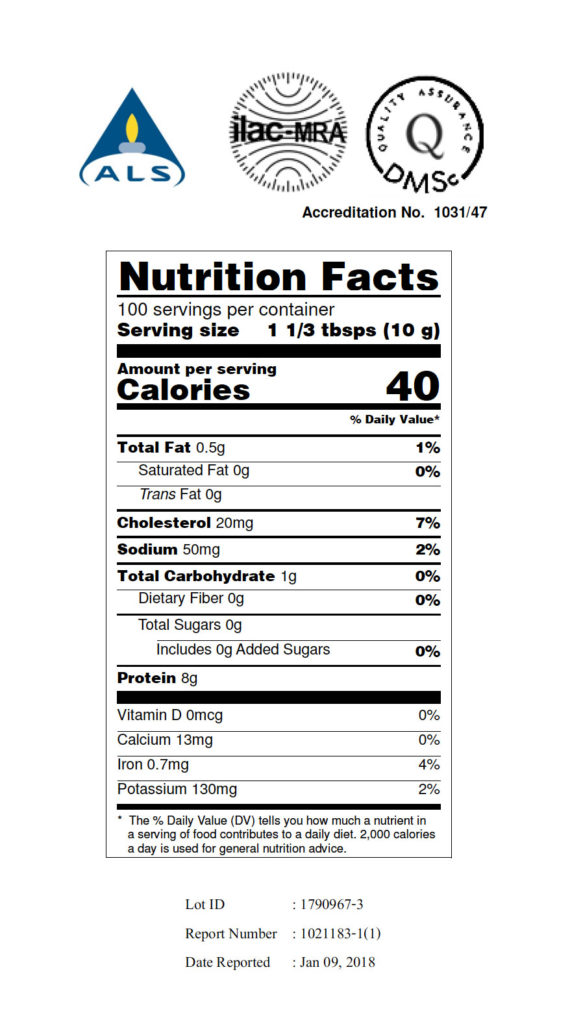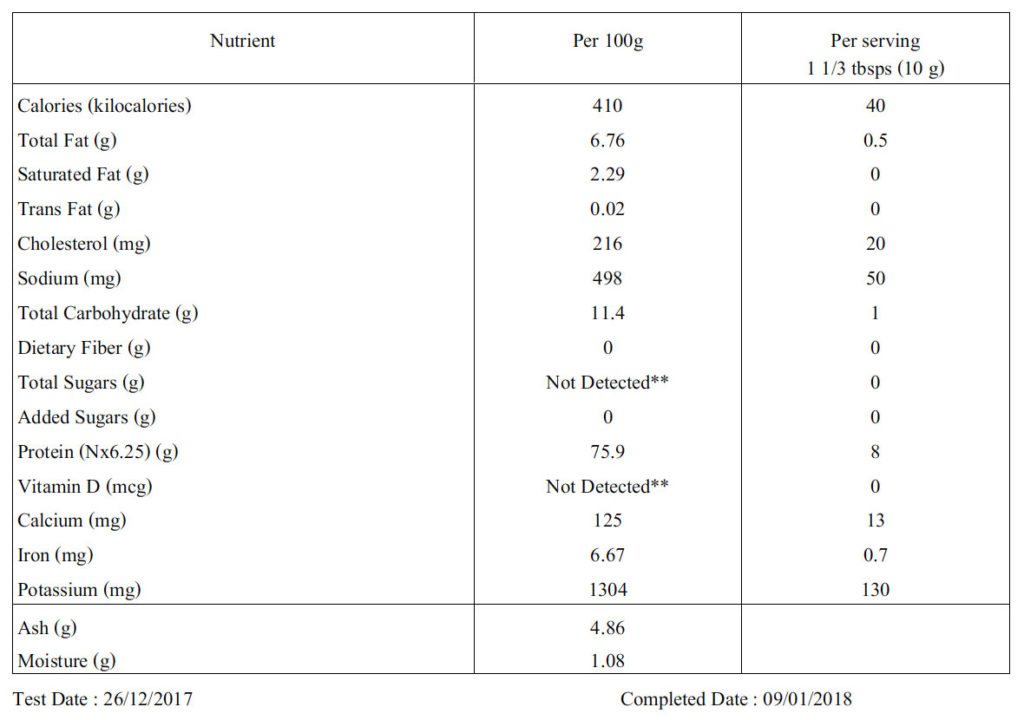 Ingredients: 100% cricket (Acheta domestica Sp)